RV Repair Facility
Servicing All Styles

of Home On Wheels
Welcome Fellow R.V. Enthusiasts
There's much to see here. So, take your time, look around, and learn all there is to know about how we can help with your R.V. We hope your adventures have been great so far and we are always here to serve you.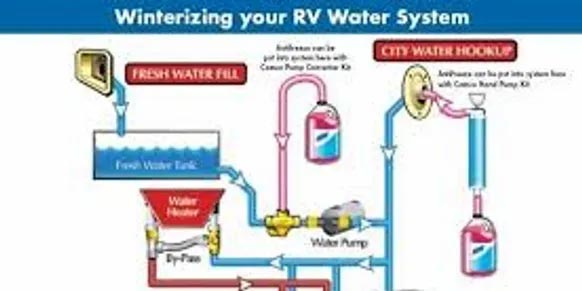 If customers want professional winterization the RV department is fully stocked with RV antifreeze and the skills not to break your RV in the process.
RV De-winterization available with same day service.  Please remember ice makers take a day or longer to purge antifreeze, so leave a bowl and catch those pink cubes to dispose of. 
All accessories can be inspected and diagnosed for failure issues. Pre plan your trip and get you RV coach in tip top shape before your adventure.  Please schedule at least 2 weeks in advance before your trip.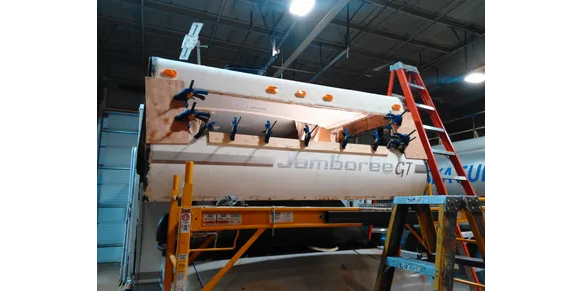 Rebuilding the front end of Class C RV's can be done over the winter months. We offer a full wood working shop with custom rebuilds.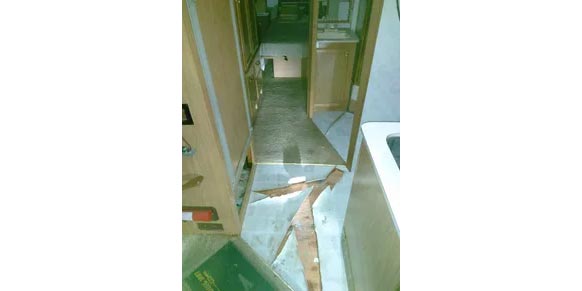 Flooring can make a night and day difference in your older RV.  Laminate or carpeting can be done on site.  Worn couch replacement or upholstery replacement offered during winter months.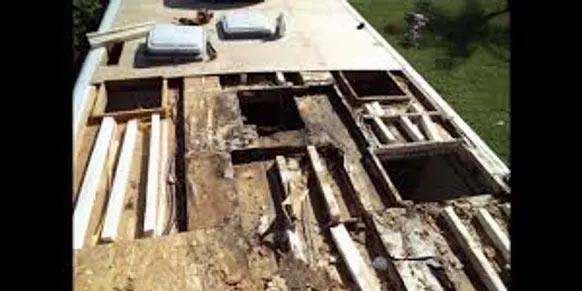 Roof re-sealing can be done any time and is critical for keeping the inner wood panels from breaking down.  Look for  bulges, rust stains or warped siding – water leaking down inside the coach may have caused more damage than you know so have it inspected today. 
Year Round
Storage Available for

RV, Trucks, Cars, Boats & Equipment
Six month storage or longer and get 10% off the price - $40.50/month. Storing more than one vehicle can get you 10% off too.
Boats and loaded trailers (up to 20ft) $55.00 a month. If you plan on storing longer than 6-months you can get a 10% discount - $49.50/month.
Pick up & Drop Off Locations
All payments and customer service can be accessed only during business hours as lots are locked and secure. Six month storage or longer gets a 10% discount.

Get an addition 10% off repairs on you RV with H&H Service Center If its stored in our storage yard.